If they could see what I see...
Ric Morgan called Cyrus R. Osborn a dreamer in his book The Train of Tomorrow. Certainly there were lots of dreamers in 1944, but this one was a vice president at General Motors and the general manager of EMD. And at the time, there was no such thing as a dome car.
In July of that year, Osborn spent some working time out on the road where the company's diesel locomotives were in service. Traveling through scenic Glenwood Canyon in Colorado in the cab of a diesel -- and later the raised cupola of a caboose -- Osborn imagined what rail travel would be like if every passenger could see the surrounding world the way he could from the cab and cupola.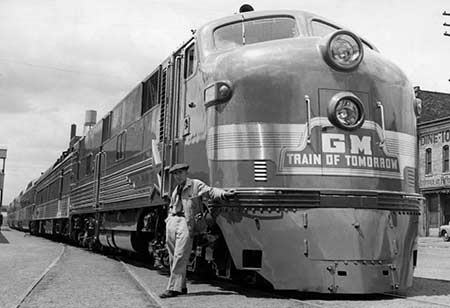 Upon his arrival in Salt Lake City, Osborn sketched up what would become the Astra Dome, and soon took the sketches to GM engineers who quickly gave practical design to his drawings. Apparently, there was no reason such a car could not be built. As 1945 dawned, drawings were giving way to miniature models.
Not that GM wanted to get into car building. Locomotives were their specialty, but passenger cars often did use a lot of GM components. Instead, GM aimed to spark the imagination of the railroads as they transitioned from steam to diesel and heavyweight car to lightweight streamliner.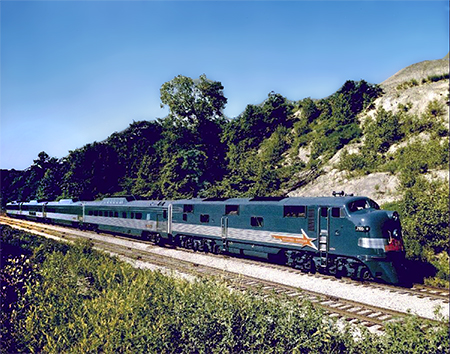 Upon seeing GM's miniature model of the Train of Tomorrow, the president of the Chicago, Burlington & Quincy Railroad immediately ordered an existing car converted into a dome car. Silver Dome debuted in 1945 to rave reviews. The CB&Q dome beat out the Train of Tomorrow cars to become the first of some 236 dome cars built by or for the railroads.
GM offered the dome car design free of any licensing or royalty fees. The idea was that new car orders would incorporate many GM parts, everything from air conditioners to electrical generators. But to make the biggest impression possible, a real train was needed.
As the war drew to a close in mid-1945, it became clearer that such a material-intensive (metal) project would soon be possible. And a show of American know-how and forward-thinking would actually be quite desirable.
In November of 1945, GM contracted with Pullman-Standard for the construction of four domed passenger cars, with GM designers providing the interior styling. GM produced one of their E7A locomotives and decorated it to match the four cars. Construction was completed on May 17, 1947. In two weeks, the Blue Lady was ready to hit the open road.
For the next 29 months the train criss-crossed the United States and southern Canada. It visited big towns and small towns, GM plants and those of their suppliers. Dozens of luncheons and excursions were held for railroad executives, GM executives, GM dealers, and their guests. Hundreds of thousands of people toured the train during public displays. Following its 65,000 mile tour, the train went right into service with the Union Pacific Railroad.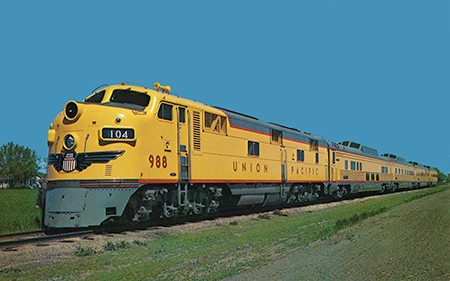 Looking back, the train was a great marketing success for GM. Before it even turned a wheel, 49 dome cars had been ordered by the railroads. Every car manufacturer was compelled to build them. EMD dominated domestic locomotive production for the next 30+ years, and orders for new dome cars and streamliners in the 1940s and '50s didn't hurt.
Even today, long after the advent of commercial jet travel, dome cars -- the legacy of Cyrus Osborn and the GM Train of Tomorrow -- are still considered the ultimate in travel for people who want to see where they're going; where they've been.