In the spring of 1939, a tour of The Dominion was planned that would take a reigning British monarch to North America for the first time ever. To the public, it was an official state visit the likes of which Canada had never seen. For an entire month the King and Queen traveled virtually nonstop, visiting dozens of communities and giving dozens of speeches on a whirlwind coast-to-coast whistle-stop tour of Canada and the US. Their message of goodwill and solidarity was repeated in towns large and small. And the public loved it, turning out in droves to catch even a glimpse of the immensely popular royal couple.
Behind the scenes, the tour was a chance for the British government to make it clear just how important Canada and the US were to them. The message was clear: You are our friends. And we may soon need your strength.
But the message wouldn't have gotten out without a train. And to that end, only a Royal Train would do.
Competitors Canadian National Railway and Canadian Pacific Railway sought to outdo each other in preparation of a train for the ages. Each supplied half the cars. Westbound, the Canadian Pacific would handle the train -- offering up their best performing locomotive for the job. Decked out in royal blue and silver livery to match the 12-car train, Hudson 2850 would set an endurance record for a single steam locomotive, traveling over 3200 miles without replacement or breakdown.
On the eastbound leg, Canadian National enlisted the services of several of their premier passenger locomotives -- most notably U4a 4-8-4 number 6400, the nation's most advanced passenger steam locomotive accustomed to high speed running between Montreal and Toronto. It was also painted in a striking blue livery to match the cars.
All of the Royal Train locomotives bore royal coats-of-arms on their smokeboxes and imperial crowns on their runningboards.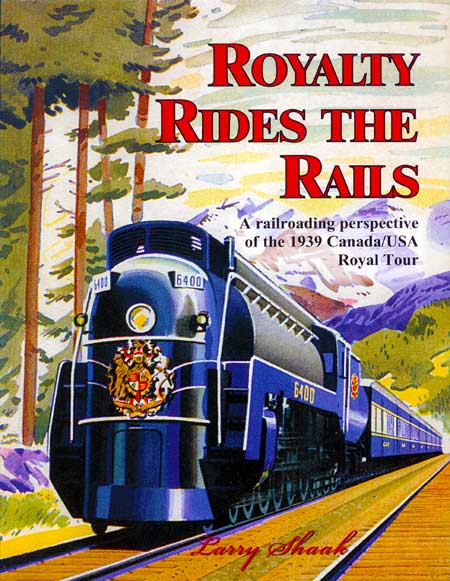 The Royal Train began its journey in Quebec City on May 18, traveling west through Montreal, Ottawa, Toronto and on to Winnipeg, Calgary and Banff before arriving in Vancouver on May 28.
The eastbound segment began May 31 and took Their Majesties through Jasper, Edmonton, Toronto and London where the train crossed into the US near Niagara Falls.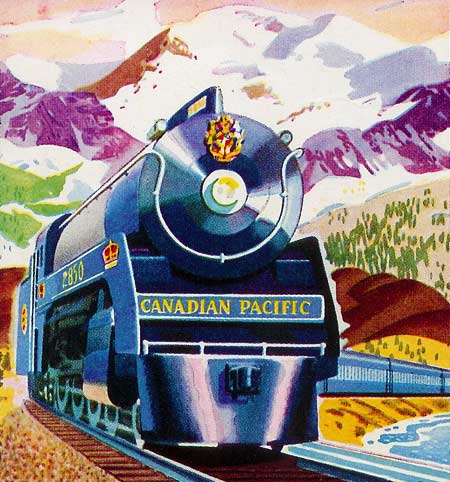 The Royal Train made a beeline for Washington, DC and a reception for the royal couple at the White House. Next came a day at the New York World's Fair and then a day with President Roosevelt at his retreat in Hyde Park.
From Hyde Park it was north back to Montreal and on to Fredericton and St. John before ending its journey June 15 in Halifax after 8,377 miles.
It was the calm before the storm. And Britain had made the most of it, strengthening transatlantic bonds that would last for decades...