The 12th Car:
Private Observation Car
Puretest
Originally built as a 10 compartment observation car in 1916, this car was modernized into a 4 compartment office observation car named Newport.
The car got its name from Rexall's very successful line of vitamins.
For the Rexall Train it was rebuilt to Pullman Plan 2502B and renamed Puretest. In 1941 it was sold to the Northern Pacific to become their business car #4.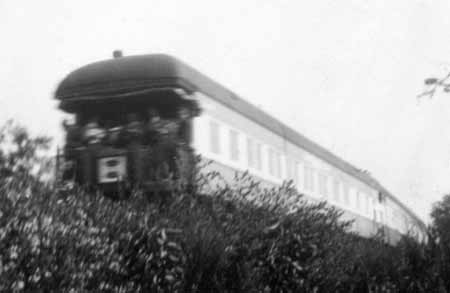 More images needed. If you have one or know where one can be found, please email.