auto-train
Locomotive
4000
'Big Red'
The class leader for auto-train Corp U36Bs was locomotive #4000, part of auto-train's first batch of locomotives. It was built by GE in November 1971 (builder's number 38031) to specifications of the SCL, with Blomberg trucks -- the one big difference between these and most GE U36Bs.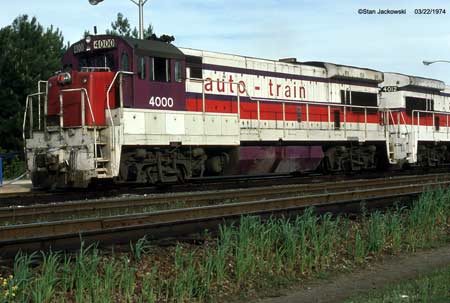 For a time, its cab sides were lettered "Big Red", SCL's nickname for the auto-train because of their big red noses.
Top two images: Stan Jackowski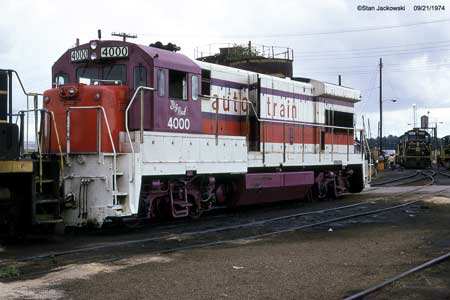 Like the other auto-train locomotives, 4000 was eventually scrapped. After its time on the auto-train, the locomotive went into storage at Oelwein, Iowa where it sat awating a buyer that never came. The locomotive was cut up on-site in 1984-85 by St. Louis Auto Shredding Inc.
Image: Don Jaworski. March 1, 1973.